"TAKING A

LEAP"
---

---
"Taking A Leap" is the show where the seriousness of life is discussed in a fun, relaxed environment.

It serves as a platform for individuals to share how they have overcome some of the biggest challenges in their lives to get to where they are today. Listeners are able to learn the tools and mindset that it takes and apply what feels authentic to them to their own lives to get them moving to the next level.
You can also listen on iTunes and iHeartRadio
---
THIS WEEK'S GUEST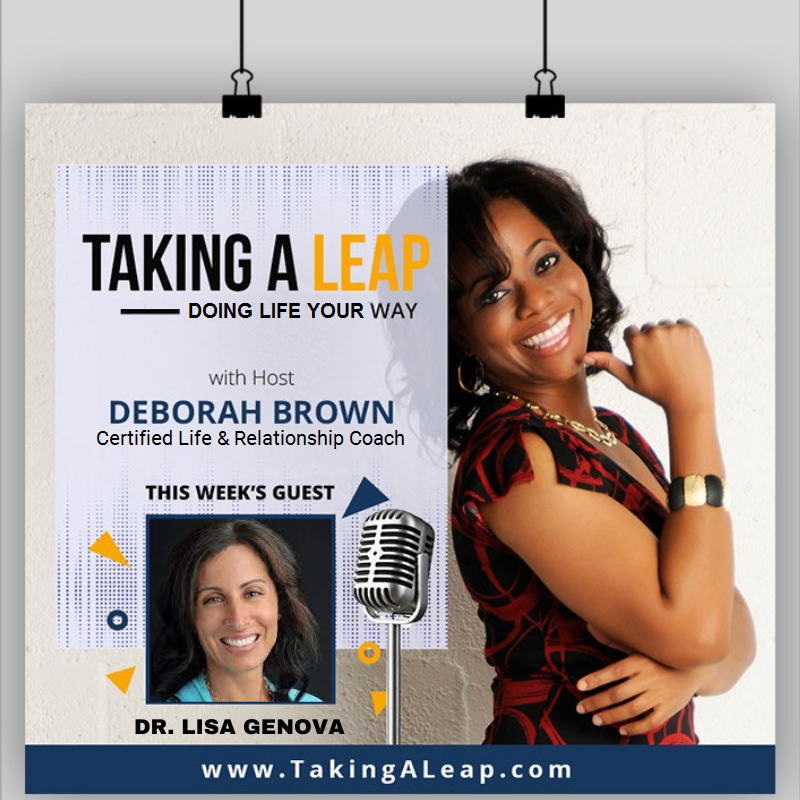 LISA GENOVA
is
the New York Times best-selling author of the novels "Still Alice", "Love Anthony", "Inside the O'Briens", "Every Note Played" and the one we are discussing today, "Remember - The Science of Memory and The Art of Forgetting." "Still Alice" was adapted into an Oscar-winning film.
Lisa
graduated valedictorian from Bates College with a degree in biopsychology and holds a PhD in neuroscience from Harvard University. She travels worldwide speaking about the neurological diseases she writes about and has appeared on the Dr. Oz Show, Today, PBS News Hour, CNN and NPR. Her TED Talk, "What You Can Do to Prevent Alzheimer's," has been viewed more than 5 million times.
Lisa Genova

is just one of the hundreds of authors from around the world gathering together in downtown Miami for Miami Book Fair 2022, the nation's largest gathering of writers and readers of all ages. The event is scheduled for November 13 - 20.

---
---
Listen on iTunes and iHeartRadio


---
WE WANT TO HEAR FROM YOU!
Whether it is a show idea, a personal story or a comment (good or bad) on the show , we want to hear from you!