"TAKING A

LEAP"
---

---
"Taking A Leap" is the show where the seriousness of life is discussed in a fun, relaxed environment.

It serves as a platform for individuals to share how they have overcome some of the biggest challenges in their lives to get to where they are today. Listeners are able to learn the tools and mindset that it takes and apply what feels authentic to them to their own lives to get them moving to the next level.
---
THIS WEEK'S GUEST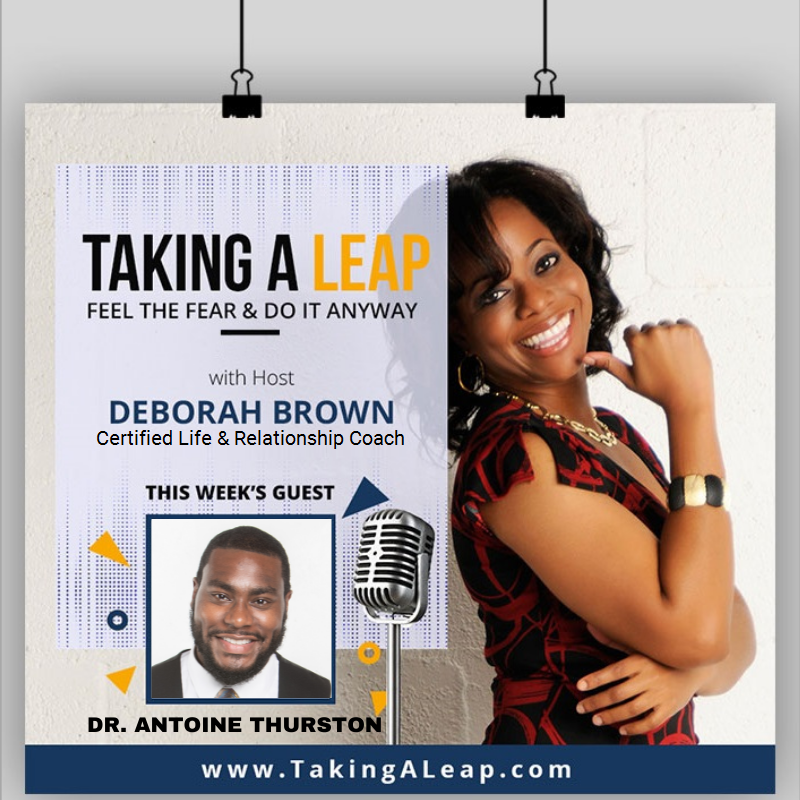 Dr. Antoine Thurston was born in Tacoma, Washington and was raised in Deerfield Beach, Florida. He received his Bachelor's degree in Theology from Broward Theological University, his Masters degree from Midwest Theological University and his Doctorate degree in Theology from Jacksonville Theological Seminary. Antoine is a licensed minister, ordained elder, an inspirational speaker, a mentor at Parkway Middle School and the state coordinator for the Young Men of Valor Mentorship Program.
---
---
You can also listen on iTunes and iHeartRadio.


---
WE WANT TO HEAR FROM YOU!
Whether it is a show idea, a personal story or a comment (good or bad) on the show , we want to hear from you!