"TAKING A

LEAP"
---

---
"Taking A Leap" is the show where the seriousness of life is discussed in a fun, relaxed environment.

It serves as a platform for individuals to share how they have overcome some of the biggest challenges in their lives to get to where they are today. Listeners are able to learn the tools and mindset that it takes and apply what feels authentic to them to their own lives to get them moving to the next level.
You can also listen on iTunes and iHeartRadio
---
THIS WEEK'S GUEST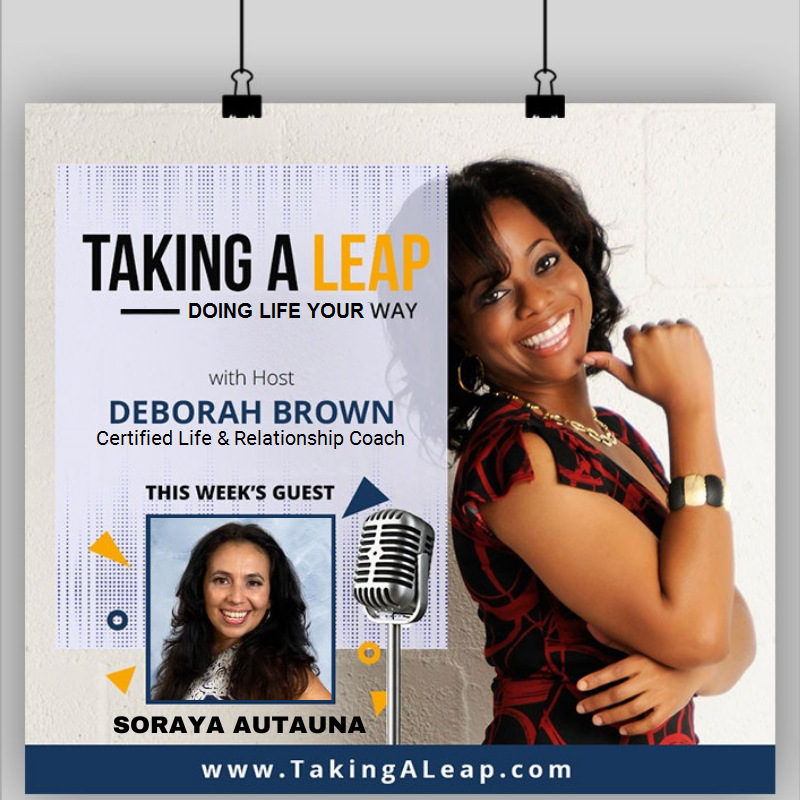 SORAYA AUTANA
went through a very difficult time in her life when she found herself watching all her dreams tumble down and became submerged in depression. Through that journey by the grace of God, she was able to reclaim herself, her sense of worth and learn to love herself. She has now become a Life and Relationship Designer and a Relationship Untangler. She is able to help a couple on the brink of divorce love each other again in three days as well as help people that are stuck, emotionally or psychologically, transform their life in two days. She now empowers people to make the rest of their life the best of their life.
---
---
Listen on iTunes and iHeartRadio


---
WE WANT TO HEAR FROM YOU!
Whether it is a show idea, a personal story or a comment (good or bad) on the show , we want to hear from you!